Affordable

---
The Ford Maverick's starting MSRP is under $20,000! This is far below any of the most comparable small pick-up trucks on the market, and even most mid-sized SUV's. While the MSRP on the Maverick is low, the cost of ownership is also well under the standard for pick-up trucks. Fuel economy boasts nearly 40 MPG city with the hybrid option, and nearly 30 MPG for the full AWD configuration. Save money on lower monthly payments as well as lower monthly fuel costs, and still haul you, your friends, and your cargo with ease!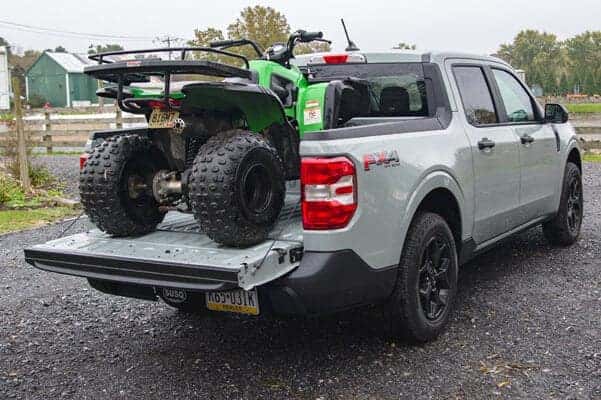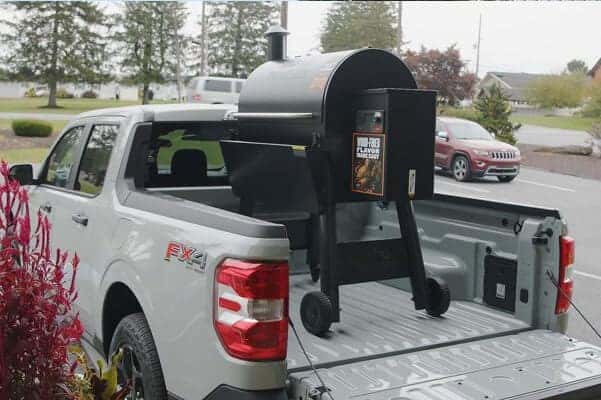 Versatile

---
Want the comfortability of a small SUV or larger sedan, but also don't want to borrow your friend's truck every time you need to pick up something? This is the perfect compromise! The Maverick drives comfortably, gets great mileage and has a 4.5 ft bed that can help with your basic hauling needs. The all-new Ford Maverick gets the fuel economy of a car, and gives you the hauling capability of a truck. While most small pick-ups lack in payload, the 2022 Ford Maverick boasts an incredible 1500 pounds of bed capacity, with an available 4,000 pound towing capacity. This is the perfect vehicle for running errands in the city while still being able to pick up nearly a TON of whatever you need to throw in the bed!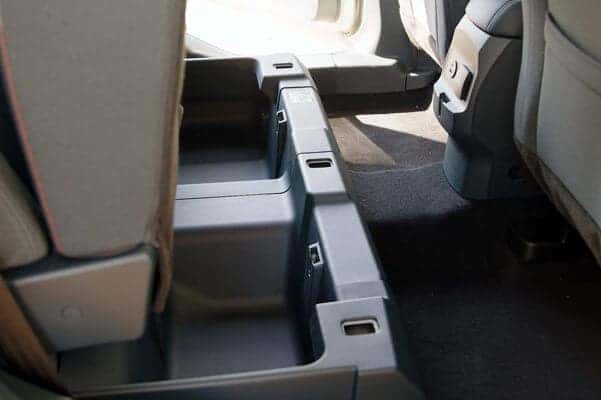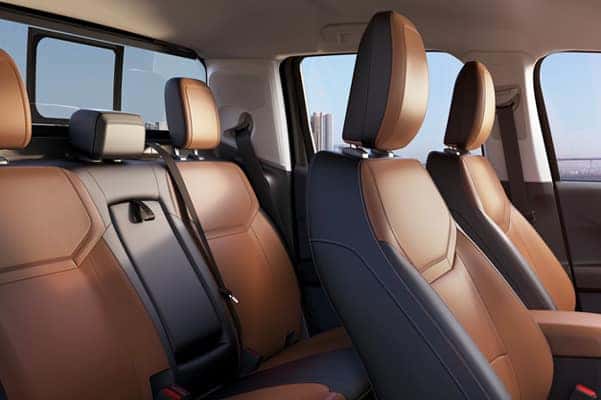 Comfortable

---
Whether you're driving your family or a bunch of your friends, this truck has plenty of room. This is one of the only trucks where crew cab comes standard! Unlike most small pick-up trucks on the road, the 2022 Ford Maverick features a standard crew cab and is comfortable for those of all shapes and sizes. The seating capabilities give you the option to haul your cargo in the back floor area with the rear seats folded up, or allows you the ability to carry up to 4 passengers and haul your gear in the bed. If you don't think you'll fit in this smaller truck swing by our showroom at Susquehanna Ford and hop right in. We're sure you will be impressed!
2022 Ford Maverick FAQs
Will the Ford Maverick have 4x4?
The 2022 Ford Maverick offers an available Intelligent All-Wheel Drive system as opposed to a traditional 4x4 option.
Is a Ford Maverick bigger than a Ford Ranger?
The 2022 Maverick is shorter than the Ford Ranger, increasing its maneuverability.
How much will the Ford Maverick cost?
The 2022 Ford Maverick price starts at $19,995.
How much weight can a Ford Maverick pull?
The 2022 Maverick towing capacity maxes out at 4,000 pounds when equipped with the 250-horsepower turbocharged engine and available Trailer Tow Package.
Contact us
The order bank for the 2023 Maverick is expected to open mid-September. Contact our sales team today to place a pre-order. Once the 2023 order bank opens, we can place your order quickly!