How to Keep Your EV Charged in the Winter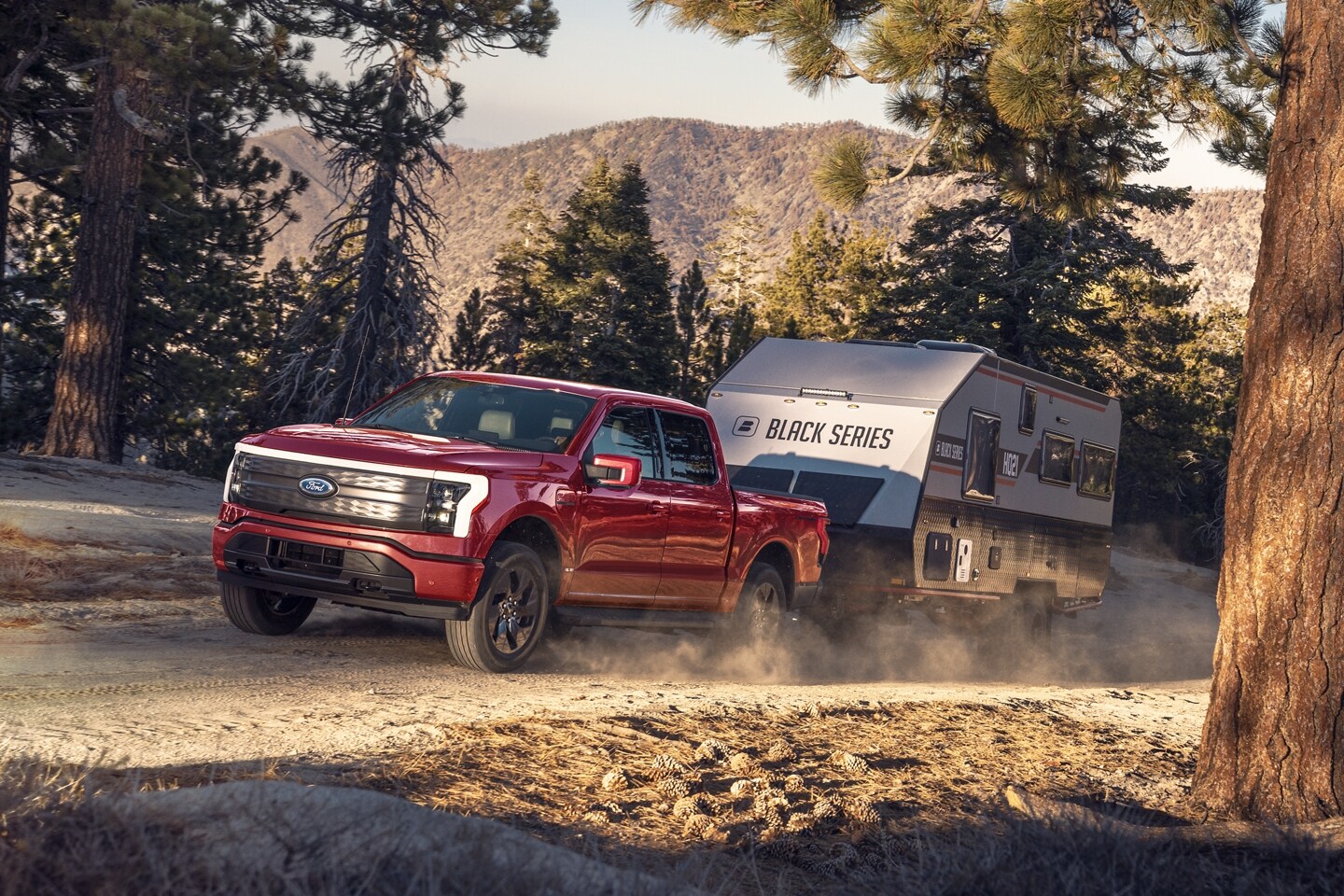 How to Keep your EV Charged in the Winter
Visit Susquehanna Ford for New EV Inventory!
In recent years, there's been a huge increase in electric vehicles available on the market. Ford has made significant strides in this area, with numerous EV and PHEV options available within their lineup. Ford EVs have robust batteries, which helps keep range anxiety at bay. However, it's still important to make sure that your EV's battery stays charged up and ready to go! This is especially true during the winter, which in Pennsylvania tends to be cold and snowy. The last thing you want is to run out of power during a snowy drive. Luckily, keeping your EV charged is simple as long as you follow a consistent routine! Keep reading down below to learn our tips for driving your EV this winter!
When to Charge Your EV
If you're the proud owner of an EV or PHEV, you're probably aware that charging your vehicle is as quick and easy as filling it with gas! Just like a traditional gas-powered vehicle, it's important to be aware of your EV's battery charge, so that your car is ready to drive when you need it. During winter, it might be beneficial to stay up-to-date with the weather forecasts, so that you can know when to expect a snowstorm. That way, you can be sure to charge up your battery ahead of time, especially if you live in an area that might lose power during a heavy snowstorm. In general, you can also keep your car plugged into your home charger overnight, so that it charges while you sleep, and is ready to go in the morning. By keeping up with a consistent routine, keeping your car's battery charged will become second-nature. You can also make an effort never to let your battery fall below 20%, so that you don't run the risk of letting it run out completely.
EV Battery Tips
Are you looking for ways to make the most of your battery life this winter? There are many ways to care for your EV or PHEV's battery, and they'll benefit you all year round! Overall, many EV manufacturers recommend that you avoid driving your vehicle in extreme hot or cold weather. Naturally, we can't always control when we need to drive, but if you do find yourself driving in the extreme cold, go slow at first, or let your heat run for a bit in order to get your car primed and ready. You can also preserve your battery by keeping it within the 20-80% charged range. It may seem counter-intuitive, but keeping your battery charged to 100% at all times can actually cause excess strain. Similarly, pushing your EV to drive when the battery is below 20% charged will also cause unneccessary wear and tear. For best results, shoot for that mid-range charge for your day-to-day drives. Plus, you'll find that your battery charges faster within that range, making it easier to charge on the go!
Safe Driving in PA Winter
No matter what kind of EV or PHEV you drive, it's important to adjust your driving habits in order to stay safe on snowy roads. Even when there's no snow, cold temperatures can cause frost and ice to build up on the roads, which can sometimes be difficult to see. To stay safe while driving, be sure to go slow, and take your time going around sharp corners. By keeping your speed low, you can avoid skidding or fishtailing on a patch of ice. You should also be sure to give yourself extra time when braking, so that you can come to a full and complete stop. If you try to stop short on a slippery road, your car might slide forward. By braking early, your car can gradually slow down and stop where you need it to. Similarly, you should always leave some extra space between your car and the car ahead of you, so that you have time to react if either of you stops unexpectedly.
What Are Your Ford EV Options?
As we mentioned above, Ford has made a special effort to make EVs and PHEVs more available to their clients nationwide! There are multiple different options available for those looking to make the switch to an EV, and you can find the perfect electric Ford for your needs. When it comes to fully-electric vehicles, Ford offers the F-150 Lightning, and the Mustang Mach-E. These are electrified versions of two beloved models, the F-150 and the Mustang, and they include many of the same features you know and love. However, the electric models are powered by rechargeable lithium batteries, and do not feature gas-powered engines. For the F-150 Lightning, Ford has taken advantage of the extra space under the hood, and offered extra storage space in the front of the vehicle! The Mustang Mach-E offers the perfect blend of style and strength, with a sporty silhouette, and luxurious features inside.
Visit Susquehanna Ford for New EV Inventory!
Are you interested in getting behind the wheel of your very own Ford EV? We here at Susquehanna Ford are here to help! At our dealership here in Willow Street, Pennsylvania, we're proud to serve our customers in all of their automotive needs. You can visit us at our showroom to check out new Ford inventory like the F-150 Lightning, the Escape PHEV, and more! Here, you can request a test drive of your favorite Ford models with a member of our sales team. We're also happy to answer any questions you might have about our Ford EVs, or any of the other vehicles on our lot. You can also check out our current inventory online by clicking on the New Vehicles tab. From all of us here at Susquehanna Ford, we look forward to working with you soon!