Ford EV Charging FAQs Lancaster PA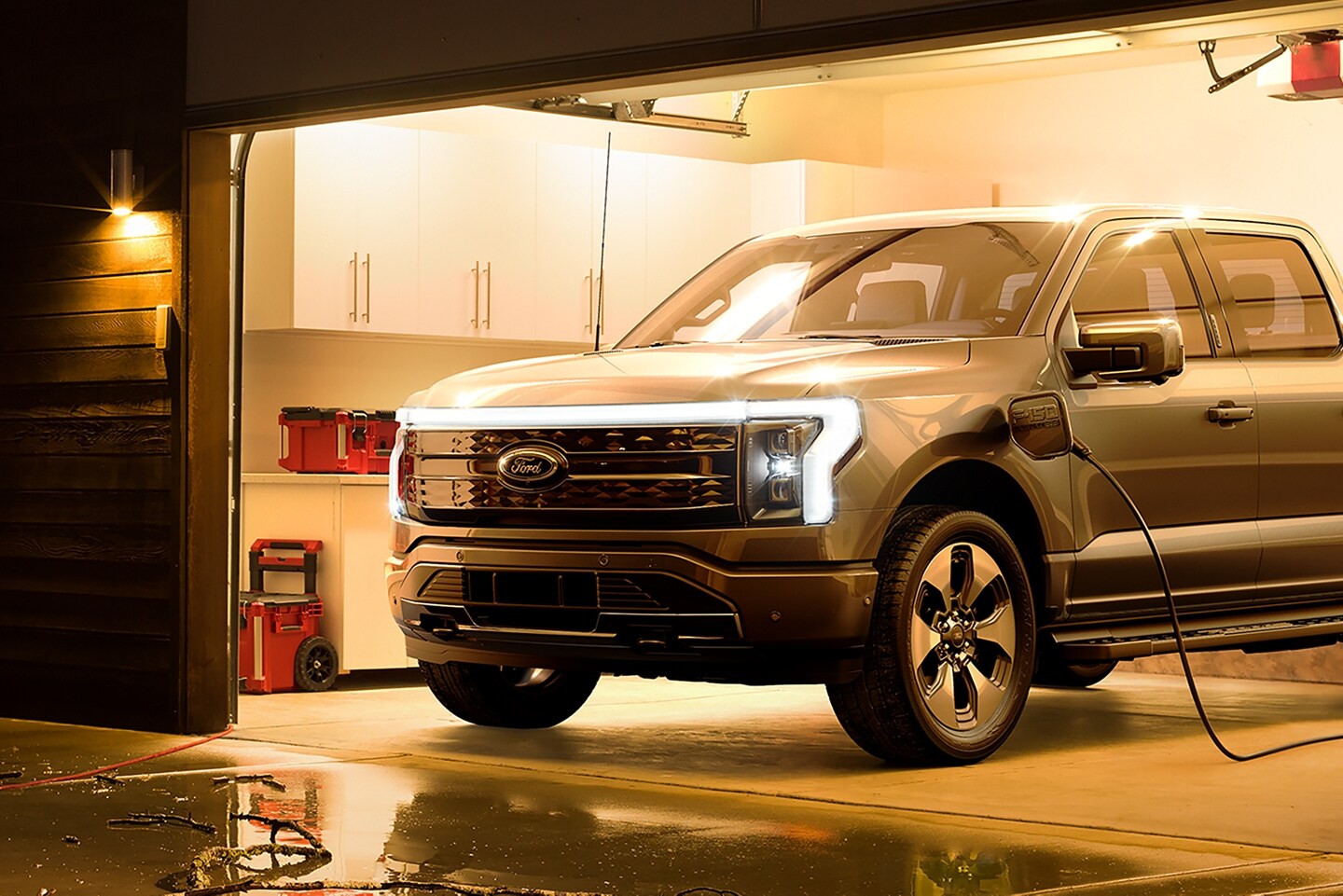 Ford EV Charging FAQs
Find Ford EVs Ford Sale at Susquehanna Ford!!
EVs have quickly become a daily norm, and you can expect them to grow even faster in popularity as battery technology is improving steadily and EVs are becoming more affordable. Charging networks have expanded nationwide, making daily driving and long-distance travel in EVs feasible, if not entirely convenient. Electric vehicles allow you to enjoy freedom from your corner gas station. Plug in while you work, while you travel, or even while you sleep. Just plug in at the end of your day, and every morning you're charged. However, there are still common questions about how to charge electric vehicles.
What charging options are available for Ford EVs?
Every new Ford all-electric vehicle comes with switchable home-charging options, which are easy and reliable. Drivers can use their available mobile charger with any 120V or 240V outlet for a reliable charge. If you are looking for the fastest home charging, the Ford Charge Station Pro charging equipment (which requires professional installation) provides the quickest home charge. When they are out and about, you can use the FordPass App to find charging stations and monitor your all-electric vehicle's charging.
What charge level is recommended for daily driving?
Ford recommends that you charge to 90% capacity for typical daily driving and preferably not letting the charge fall below 20%. Ford also suggests you charge 100% when you need the full range for a trip. Charging to 90% helps prolong the life of your battery. Even though a full charge will give you the maximum operating time, it is never a good idea for your battery's overall lifespan.
What is the power of the onboard chargers?
The standard-range onboard chargers input is 11.3kW, and the extended-range dual onboard chargers are 19.2kW. Vehicle onboard chargers limit the power a car can accept during charge events. Therefore, you should consider your onboard charger capability with the power capability of your charge equipment and the spare power of your home energy circuit when deciding which is the right home charging solution for you.
Can I use my Ford Mobile Power Cord with a regular 120V outlet?
Your Ford Mobile Power Cord is on a 120V or 240V outlet. The 120V allows you to charge your EV anywhere there is a standard outlet, plug in and charge it up. However, this is the slowest way to charge at about two miles on average per charging hour. You can use a Level 2 charger or a faster-charging unit for a faster charge.
Does every Ford EV come with Blue Oval Charge Network?
Yes, every Ford EV comes with two years of Blue Oval Charge Network access and 250kWh of complimentary DC fast charging at Electrify America stations. If you are a new EV owner and are unsure how to set up your account, you start by downloading the FordPass App. Next, add your EV to your FordPass garage. Visit Ford.com/connectedservices to activate your modem, complimentary two-year access to the BlueOval Charge Network, and complimentary 250kWh of EA fast charging.
Susquehanna Ford is your one-stop shop for all things Ford EVs!
If you want to learn more about all the available Ford electric vehicles or have any other questions about how they work, please stop by Susquehanna Ford and speak with one of our knowledgeable and friendly team members. When you choose Susquehanna Ford, you choose a lifelong partnership with your dealer. We are committed to helping you find the right vehicle for you and preserving your vehicle purchase's performance, safety, reliability, and long-term value. You can count on this dealership for an opulent service experience from the moment you enter our showroom.